Flame Retardant Materials Research Association 9th Flame Retardant Symposium
Electrification of automobiles, particularly electric vehicles (EVs), has garnered significant attention, and the use of flame retardant materials in EVs has been recognized as a crucial component. Therefore, this special this symposium, will focus on EVs and provide the latest information from leading experts and key stakeholders related to them in Japan, as well as facilitate discussions through a panel. Additionally, there will be presentations by young researchers on topics related to flame retardant materials and updates on Pfas regulations.
Date
October 20, 2023 (Friday) from 10:00 AM to 5:10 PM
Venue
Nihon University, Surugadai Campus, Building 1, 153 or Online
Registration Fee
General (Non-Members): ¥26,000
Members (Individual Members of the Association/Participants affiliated with sponsor organizations): ¥21,000
A networking dinner will be held near the venue starting at 5:30 PM on the same day. The participation fee is ¥5,000 (payable on-site).
Application Deadline
October 16, 2023 (Monday) by 3:00 PM
How to Apply
Please apply via the form on our association's website.
Program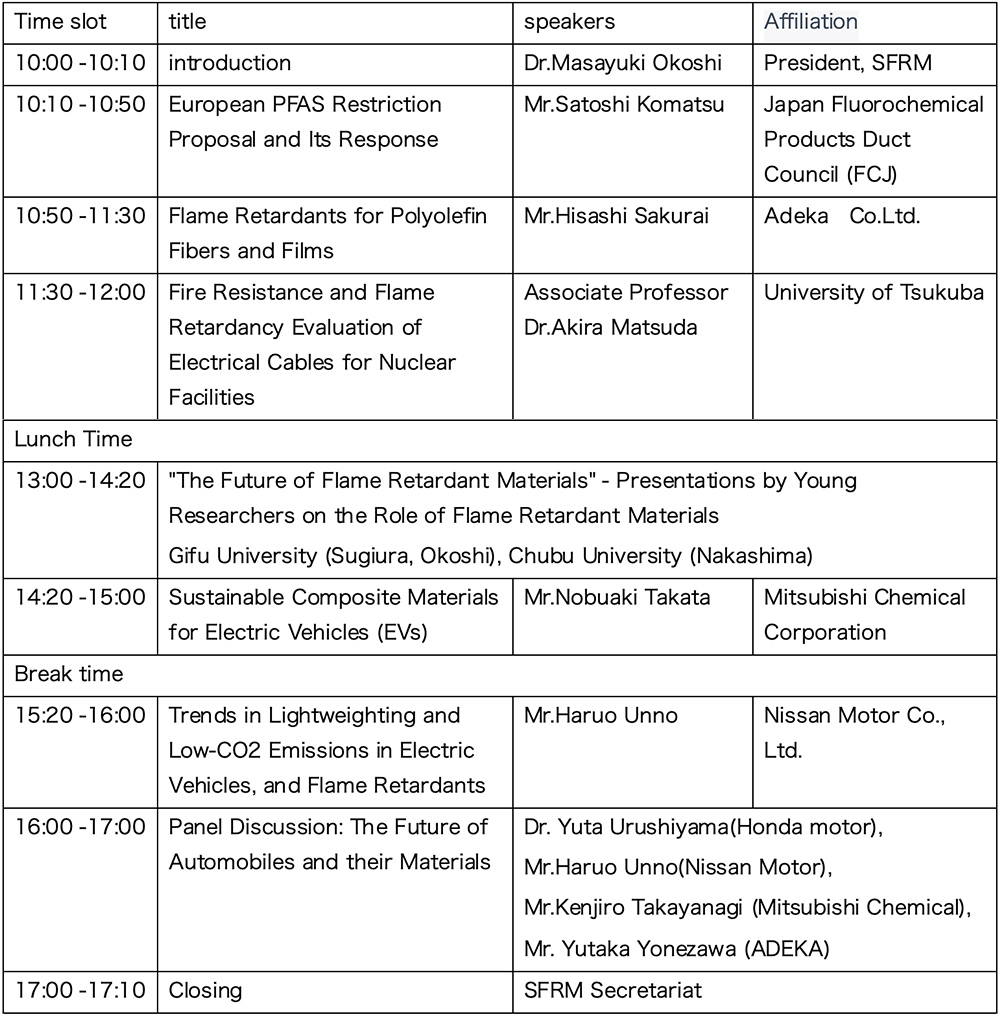 General Incorporated Association Flame Retardant Materials Research Association Secretariat
Email: sfrm@supportoffice.jp
Tel: +813-5946-8573 (Dedicated Line) Fax: +813-5229-6889